EU dropped climate policies after BP threat of oil industry 'exodus' | So who controls who?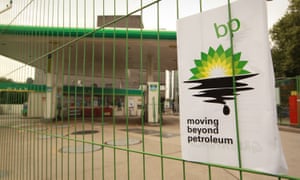 The EU abandoned or weakened key proposals for new environmental protections after receiving a letter from a top BP executive which warned of an exodus of the oil industry from Europe if the proposals went ahead.In the 10-page letter, the company predicted in 2013 that a mass industry flight would result if laws to regulate tar sands, cut power plant pollution and accelerate the uptake of renewable energy were passed, because of the extra costs and red tape they allegedly entailed.The measures "threaten to drive energy-intensive industries, such as refining and petrochemicals, to relocate outside the EU with a correspondingly detrimental impact on security of supply, jobs [and] growth," said the letter, which was obtained by the Guardian under access to documents laws.
Source: EU dropped climate policies after BP threat of oil industry 'exodus' | Environment | The Guardian
This is why we have catastrophic climate change, because the industry threatened and barreled on (pun intended), refusing to change the status quo no matter what and still doing it to this day. 
And note, BP did this AFTER it's oilpocalypse in the Gulf of Mexico.  That is what is referred to as a psychopathic corporation.
DIVEST in fossil fuel stocks and all holdings.
INVEST in your future by connecting with nature and finding your sustainable path.